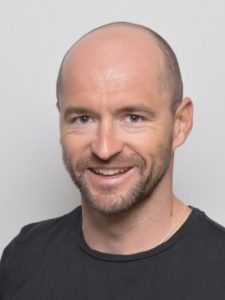 David Höden Ph.D. is a lecturer in strength and conditioning, flexibility, endurance training, coaching, L-diagnostics , swimming and triathlon at both the Institute of Sports Science and Karl Franzens University-Graz, as well as at the Federal Sports Academy and the College of Higher Education. Lately both his research findings and his international working group has led him to be increasingly involved in international level sports congresses. The economist and sports scientist did his doctoral thesis- for which he won the 2017 Sports Science prize of the province of Styria – on injuries, dietary supplements and training habits in triathletes. He also conducted research in New Zealand, Australia and Gran Canaria as part of the work for his undergraduate dissertation on "Shoulder Pain in Swimming – Causes and Consequences." His dissertation on this topic- one that is means a lot to David for many reasons including his former career as a competitive swimmer, his career ending shoulder injury, and the countless hard hours of therapy that he underwent –was published as a textbook in 2013. In David´s business administration related study he focused both on the ecological quality of products and on area crisis management . David´s s final dissertion was on "crisis management taking into account the problem of Markus Rogan : effects and changes of a sporting career". This state-certified swimming and triathlon coach is a sporting all-rounder. He is just at home in athletics as in the sport of swimming- in which he can look back on umpteen national titles as well as several state and vice-state championship titles. His training, and his many years both of top-level competitive sport and as a patient on the field of sports related therapeutics, have enabled David to implement his practical know-how both as a coach and as a lecturer across a wide variety of areas ranging from children´s swimming to performance focused training camps.
read more
is a former Laboratory Director of the National Sports Medicine Institute of the UK, with extensive experience in providing sports science support, across multiple sports and athlete ability levels, from novices through to Olympic medalists. She was the long-time Chair of the ETU Medical and Research Committee: organising the first ever European Championships coaches conference, and overseeing the medical set up for the 2012 (pre-Olympic) European Triathlon Championships. As a former Senior University lecturer, she also has considerable teaching experience in sports and exercise physiology and psychology. Veronica has over 85 academic publications, including the triathlon specific chapters of both the IOC handbook of sports medicine on epidemiology of injury and illness in Olympic Sports and the World Book of Swimming (Profil). Furthermore, Veronica has been both a triathlon club (age-group) Head coach, and coached at Elite (Olympic qualification) level.
read more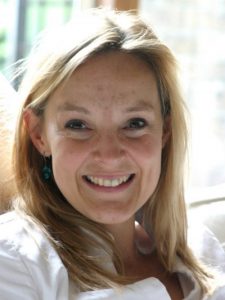 Dr. med. univ. Thomas Fladischer
is responsibe for medical matters. After graduating from BRG Kapfenberg he studied medicine at the MedUni Graz. He is currently working as a specialist in surgery and orthopaedics at LKH Bruck / Mürzzuschlag and Bad Radkersburg. His interest in developing injury prevention concepts together with his colleagues stems frm the fact that he was often plagued by injury within his sporting career, particularly during the competitive season. Thomas had already been an avid endurance athlete- having been crowned multiple Styrian champion and Austrian vice champion in mountain biking, before he switched to the sport of triathlon. Whilst doing his medical training Thomas became both the multiple Styrian U23champion and the two-time U23 National Champion over the Ironman distance. In 2017 and 2018 he also won the road cycling section of the World Medical and Health Games or "Medigames".
Ao.Univ.-Prof. Dr. Sylvia Titze, MPH
is a Lecturer for Physical Activity and Health in the Institute of Sports Science of Karl-Franzens-University Graz. She was David´s principal supervisor both for his masters dissertation and for his Ph.D. Her research is primarily concerned with the recording of physical activity levels and identification of the factors that promote or reduce physical activity. Professor Titze led the project to prepare the "Austrian recommendations for healthy exercise" (2010). Her background is in biology and physical education, and, in addition to her Ph.D., she also possesses a Masters. degree in Public Health . A swimmer in her childhood and adolescence, nowadays Professor Titze does many different, and particularly outdoor, sports.
Having become known as the "one in a hundred" talent of the local swimming scene, this software development, business and sports science student as well as state-certified swimming instructor manages almost effortlessly to overachieve. For example, in the spring of 2016, and despite having concentrated on cycling and Ironman training for several years, this breast stroke specialist still managed to miss the EM time by just a few hundredths of a second. In the summer of 2020 he will again be on the startline start of the Ironman Austria in Klagenfurt! Despite his young age, Daniel can already look back on numerous sporting successes. In 2009, for example, he took part in the Junior European Championship, and in 2011 he reached the World Cup limit in the General Class . Daniel also has countless state and state championships in swimming under his belt. He has been strengthening the fluidlife team aince 2012.