Our science-based and IT-supported training plans help you reach your self-defined goals efficiently and in the best possible way.
Our individual training control with training plans for Triathlon, which are optimally adapted to you and your goals, are analysed in conjunction with our training software and transmitted to you weekly after a detailed feedback session. Whether the focus is on one of the individual triathlon disciplines (swimming, cycling, running) or on cross / fitness training (i.e. strength, stabilisation, flexibility training), you can rely on our discipline-specific expertise.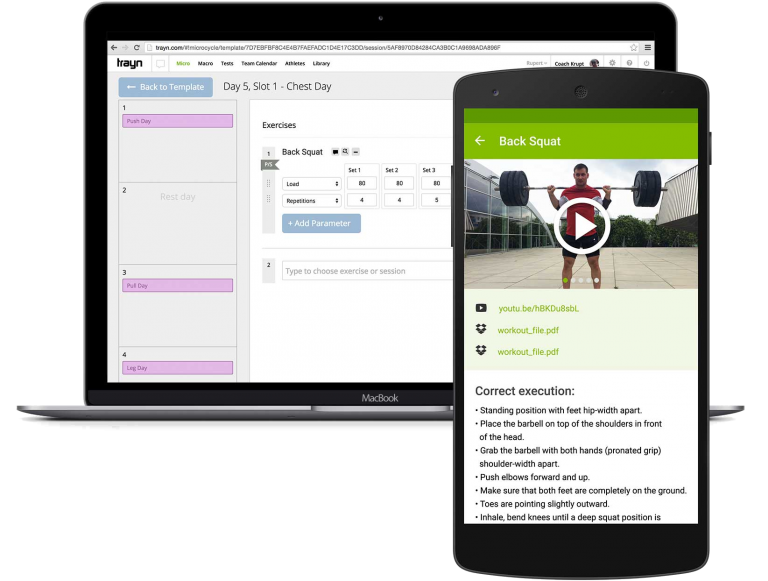 Get an overview of the world of (long-distance) triathlon. Our work- the world's largest research study on training habits, dietary supplements and injuries in long-distance triathlon- helps you.
Make yourself aware of the level of scientific knowledge and translation of that knowledge into improvement in applied practice that is available to you from our highly experienced international team. They are available for you to contact with your concerns and questions.
Für meinen ersten Triathlon habe ich David als meinen Coach angeheuert und bin sehr glücklich mit der Entscheidung! Die Trainingspläne sind perfekt auf mich und meine verfügbare Trainingszeit abgestimmt und David nimmt sich die Zeit für Erklärungen und Tipps zmu Training.
Die Triathlon-Trainingsplanung ist individuell auf meine beruflichen Herausforderung abgestimmt, fordernd aber mit Maß und Sinn. Danke!

No desire to train alone? We have a solution for that too! Register with our club andyou're your training benefit from the group´s dynamics.